The FlexWork@RU Application System is now open and accepting applications for flexible work arrangements. Read the
full announcement
from Sr. Vice President Vivian Fernández to learn more about the necessary steps before submitting your application.
The COVID-19 pandemic has significantly changed the nature of work across every sector of the American workforce, including higher education. Capitalizing on lessons learned over two years of remote work and virtual student services and instruction, Rutgers established a Future of Work (FoW) Task Force to help determine our best path forward and support the evolving needs of our community.
On June 23, 2022, President Holloway endorsed the short- and long-term recommendations of the task force with an immediate focus on the implementation of a new flexible work arrangement pilot program and caregiver support options for Rutgers employees. Beginning on September 1, 2022, through August 31, 2023, Rutgers will launch the FlexWork@RU Pilot Program to expand the current flexible work arrangement offerings available to employees and roll out a new caregiver support program. View the full Task Force Report.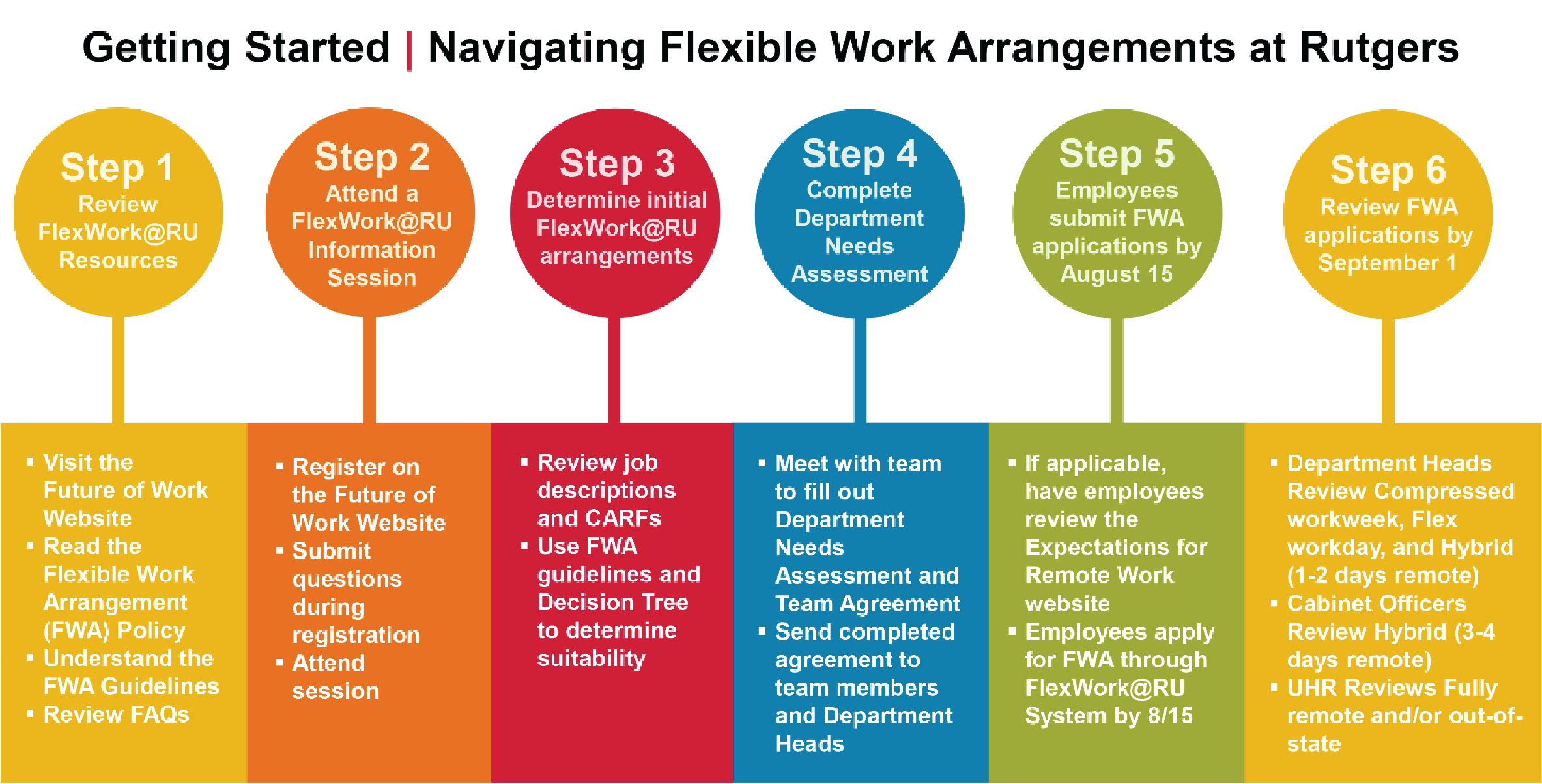 FLEXWORK@RU RESOURCES